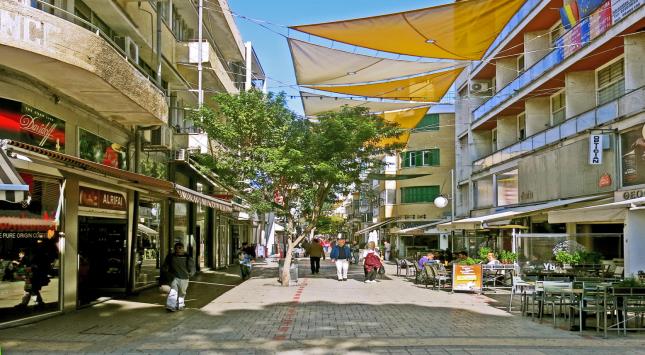 This is a very famous street in the capital, Nicosia, not only because it is littered with small restaurants and lots of shopping opportunities, but also because it leads straight to the crossing point between the Greek and the Occupied sides of the island.
You can spend an entire day out on this one little street, starting from one end and working your way to the other, going through a handful of delicious little restaurants and shisha places to spend time sampling their wares at. One small recommendation is the Papafilippou ice cream store towards the end, a delicious end to any meal. If you have the time and inclination, as well as your passport on you (you will not be allowed to cross without it), you can cross over to the Occupied side and have a look around.
There are also a handful of small shops selling traditional Cypriot souvenirs, such as engraved plates and other pottery stuffs. There is also the Halloumi cheese which is native to the island and has a crazy following around the world.