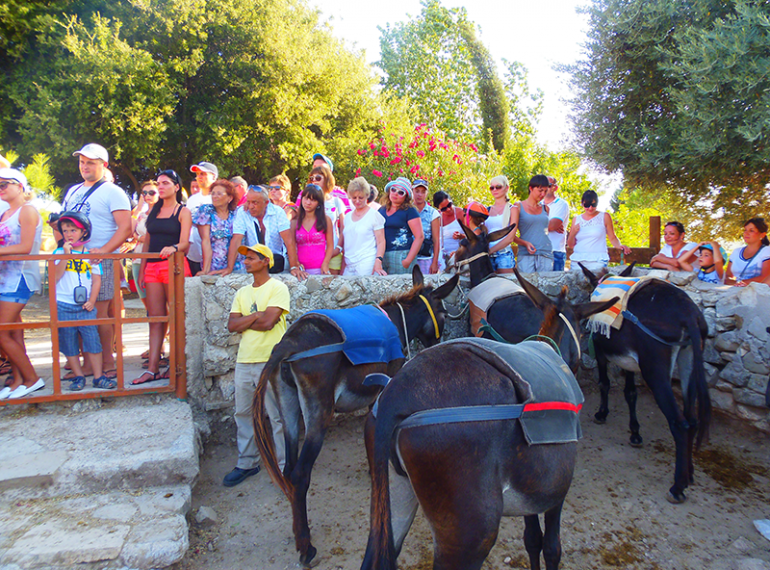 The Donkey Farm Concept: In 1998 we came up with the idea of creating a donkey farm near the village of Kelokedara, where we would provide shelter and veterinary care for the Cyprus Donkey, which was on the verge of becoming an endangered species. The second part of the idea was to create an exclusive and out of the ordinary excursion product, a way to bring our project into the public eye and make it available for adventurous tourists to enjoy. This enabled us to give our clients the chance to see the donkeys in their own environment & to combine a meeting with real Cyprus countryside, original hospitality, extreme experience, fun, adventure, good food and unexpected entertainment.
The whole ambience is exceptional; you can't really understand it, until you experience it yourself! It's a unique day out for all ages, from children to grandparents. Our numerous questionnaires as well as the guest book at the Donkey Farm provide some interesting statistics: 100% customer satisfaction; 50% would like to come back again; and 10% ask if they can spend the night at the Farm.
Our aim is focussed not only on the satisfaction we give to our guests, but also on the healthy breeding program we have instituted for the benefit of the 90 donkeys we shelter. A couple of important points: Each donkey bears a sub-skin microchip and we have a strong program of preventive medical treatment for all the animals.