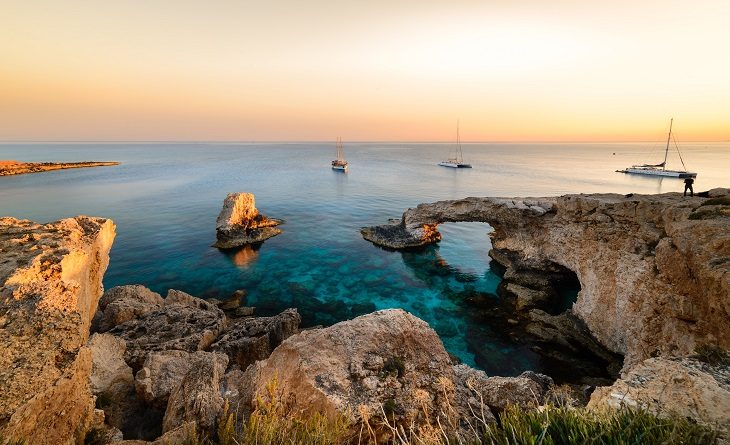 Cape Greco, also known as Capo Greco (Italian for "Greek cape"; Greek: Κάβο Γκρέκο), is a headland in the southeastern part of the island of Cyprus. It is at the southern end of Famagusta Bay and forms part of Ayia Napa Municipality.
It lies between the towns of Ayia Napa and Protaras, both tourist resorts. It is visited by tourists for its natural environment, and is a protected nature park.
According to local legend, it is also the home of the 'Ayia Napa sea monster'.
Cape Greco is a National Forest Park is under the administration of the Forestry Department of the Cyprus Ministry of the Interior.