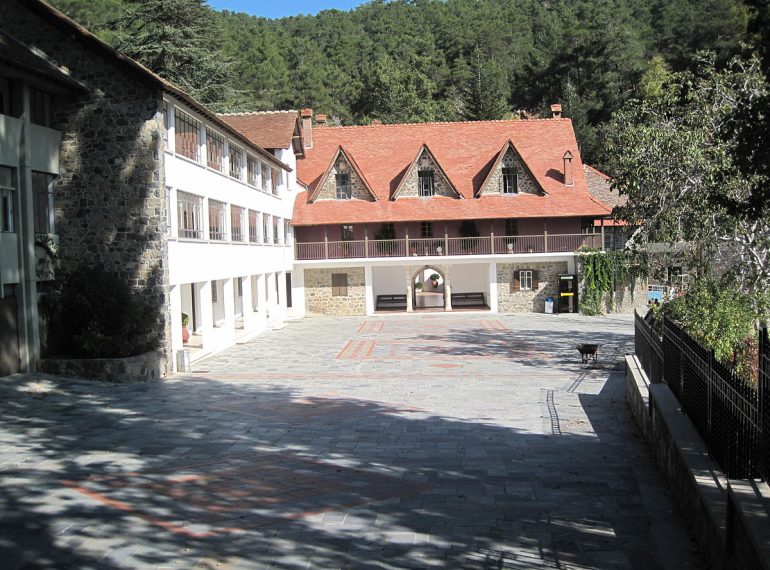 Halfway along the southern road between Platres and Prodromos, buried deep into the mountains in a beautiful setting among pine, walnut, cherry and apples trees. This old monastery is dedicated to the Virgin Mary. It was originally founded in the 13th century, but the present church was built in 1731. The church contains a priceless silver-plated icon of the Virgin Mary brought from Asia Minor.
As in other monasteries, Trooditissa functioned as a school for several decades through which graduated not only monks but also children from nearby villages.
Now the monastery is a retreat for resident monks and closed to visitors. Only the church of the Monastery is allowed to be visited by prayers. The large square will allow you to get a view of the area and the monastery and occasionally the church is open to visitors.
A large religious fair is held every year on the grounds of the monastery on August 15th. Prayers to the holy icon of Panagia give hope to childless couples wishing to have children.
Address:
On the Southern Slopes of the Troodos Mountains, Troodos, 4800