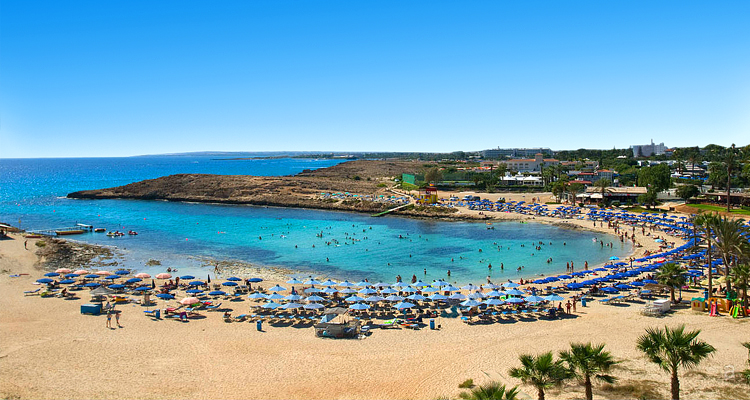 Sandy Bay is a sheltered beach nestled between two headlands. Nissi beach can be found over the western headland and the long coastal path to the harbour over the other. The rocky headlands also provide fantastic views over Ayia Napa and it's coastline.  Sandy Bay has fine white sands and gently shelving waters. It is popular with families and is more low key and quieter than its busy neighbour. 

There are watersports available including motorboats, jetskis and parasailing and the rocky headlands on either side of the bay attract snorkelling enthusiasts and divers. 

A handful of beachside restaurants offer a good choice of dining options as well as snacks and drinks. 

The beach is easily reached from Nissi Avenue by car and bicycle and also on foot along the sea front walkway. It is also on the bus route which runs from the waterpark along Nissi Avenue to the town centre before continuing on to Protaras and Paralimni.