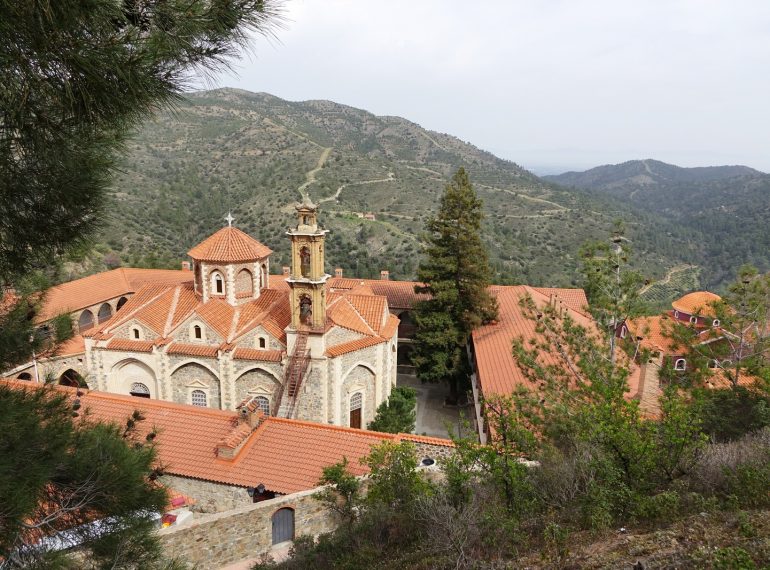 One of the oldest and most important monasteries in Cyprus. The monastery was founded in the 12th century by two monks and grew around an icon of the virgin Mary which was founded in a nearby cave. Successive fires destroyed the original church and its wall paintings and in 1892 the entire monastery was burned to the ground. Every year on 15 August and on 8 September a large religious fair is held here.
Outside a track leads down the wooden valley to the hide – out of Grigoris Afxentiou, second command of EOKA during the uprising against the British. In 1957 a shepherd betrayed him and British soldiers surrounded his hide-out entrance. Afxentiou chose to fight, and seven hours later British poured petrol into the hide – out and blew it up. Thanks to a donation by the Anastasios G.Leventis Foundation, the monastery's vestry in the basement has been restored. It consists of the monks' original cells as well as stables and storage areas. It also houses a collection of old books and manuscripts, icons and other ecclesiastistic objects.
Visitors should necessarily come in silent and properly attired and follow the instructions of the monks. No photos or video – cameras are allowed within the monastery area.
Address:
Mountains near Lazania, Nicosia