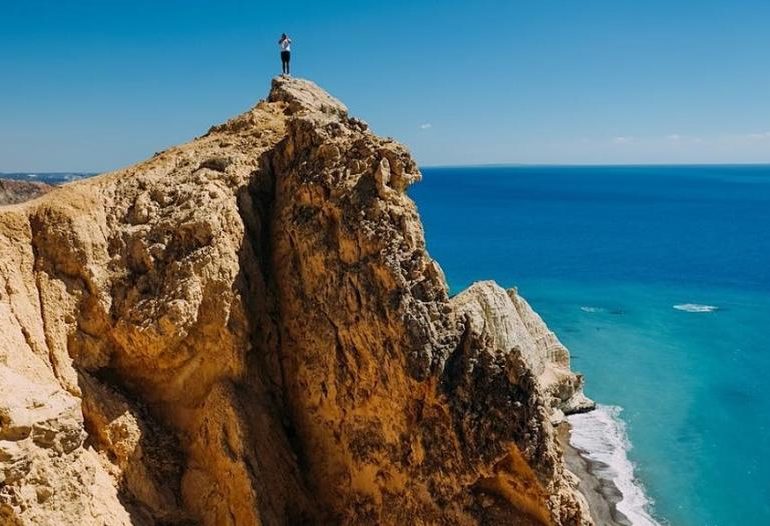 A landscape of unique, wild charms unravels at the western coast of the Limassol district. Cape Aspro, whose name is related to the white, chalky cliffs rising above the beach, is undoubtedly one of the most spectacular places in the Limassol district.
The is a complex 5 different trails running through the area over the cliffs, to allow someone to explore is easily, since they are interconnected in order to lead to magnificent view points, during the spring and summer months, the contrast of blue and white creates a dreamy setting, while on sunset a veil of magic covers the entire area.
After some recent works in the area, the trail has become smoother and more accessible for hikers. There are also signs leading the way for those visiting. Depending on the route one chooses to follow, the hiking may last up to 10 kilometers. Many will choose to stand at the nearest spot, though, to admire the breathtaking views from the rising high, starting from the sandy beach and reaching up to 200+ meters.